T1WH8: Dell (SC2KG240G8R) 240GB 2.5 inch 6Gbps TLC D3 S4610 Series Read Intensive SED SATA SSD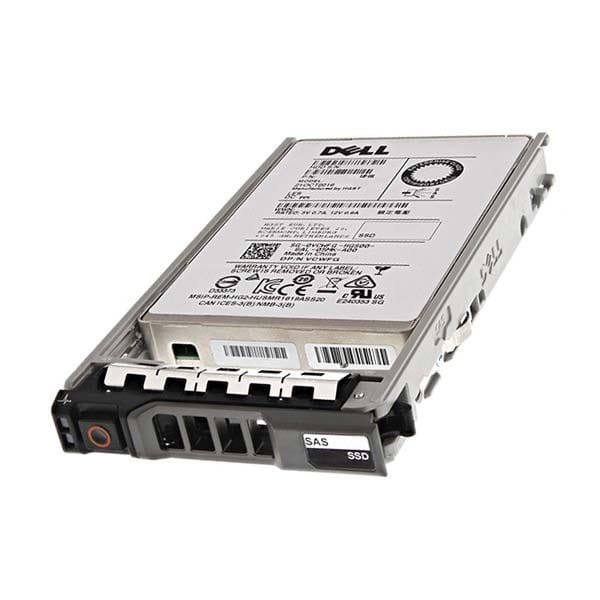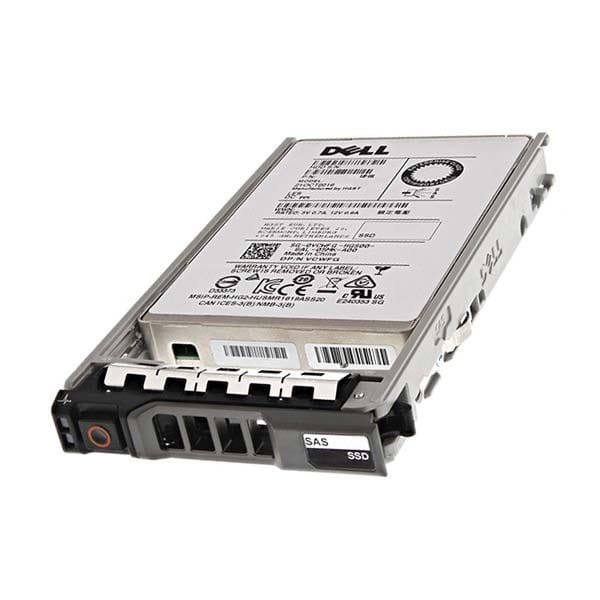 Description
Specifications
(Click here to contact us for full compatibility with your hardware.)
Looking for new or refubished Dell? We can help with either. Let us know!
Dell considers this (Intel manufactured) a Read Intensive drive, and they put their enterprise hard drive (HDD) and solid state drive (SSD) offerings through a rigorous validation process before they are considered as additions to the PowerEdge compatibility family. Enterprise class SSDs are designed around enterprise application I/O (input/output) requirements with random I/O performance, reliability and protection of data during a sudden power down.
Compatible with Dell:
Dell 13th Gen. R730/T630
Dell 12th Gen. R720/T620
Dell 11th Gen. R710/T610
and just about anything that takes a 2.5 inch SAS drive
This drive is a genuine Dell T1WH8 (Intel SSDSC2KG240G8R) 240GB 2.5 inch 6Gbps TLC D3 Intel S4610 Series Read Intensive SED Hot Plug SATA SSD
To all of our existing clients over the past 10 years:
Thank you for your continued business. We will strive to provide you with the highest level of quality hardware at competitive prices. If you don't see it on our site, please email us and we will update you with pricing and availability.
To all of our new clients:
Thank you for your consideration and the opportunity to work with you on your hardware needs. We stand behind our product with solid warranties, we provide high quality customer service and we appreciate your business.
Pricing can be flexible to meet your project and budget needs.
| | |
| --- | --- |
| Specs for 65WJJ | |
| Dell Part Number | T1WH8 |
| Intel PN | SSDSC2KG240G8R (SC2KG240G8R ) |
| Product Collection | Intel SSD D3-S4610 Series |
| Code Name | Products formerly Youngsville Refresh |
| Capacity | 240 GB |
| Lithography Type | 3D TLC NAND |
| Use Conditions | Server/Enterprise |
| Sequential Read (up to) | 560 MB/s |
| Sequential Write (up to) | 320 MB/s |
| Random Read (100 percent Span) | 92000 IOPS |
| Random Write (100 percent Span) | 28000 IOPS |
| Latency - Read | 36 microseconds |
| Latency - Write | 37 microseconds |
| Power - Active | 2.4W |
| Power - Idle | 1.0W |
| Vibration - Operating | 2.17 GRMS |
| Vibration - Non-Operating | 3.13 GRMS |
| Shock (Operating and Non-Operating) | 1000 G/0.5ms |
| Operating Temperature Range | 0 degrees C to 70 degrees C |
| Endurance Rating (Lifetime Writes) | 1.4PBW |
| Mean Time Between Failures (MTBF) | 2 million hours |
| Uncorrectable Bit Error Rate (UBER) | 1 sector per 1017 bits read |
| Form Factor | 2.5 inch 7mm |
| Interface | SATA 3.0 6Gb/S |
| Enhanced Power Loss Data Protection | Yes |
| Hardware Encryption | AES 256 bit |
| High Endurance Technology (HET) | No |
| Temperature Monitoring and Logging | Yes |
| End-to-End Data Protection | Yes |
| Intel Smart Response Technology | No |
| Intel Rapid Start Technology | No |
| Intel Remote Secure Erase | No |