IBM 46C2900 - 46C2899 - 5507 - ECBY 4m Mini-SAS HD/Mini-SAS 1X Cable for for TS2900 - TS3100 - TS3200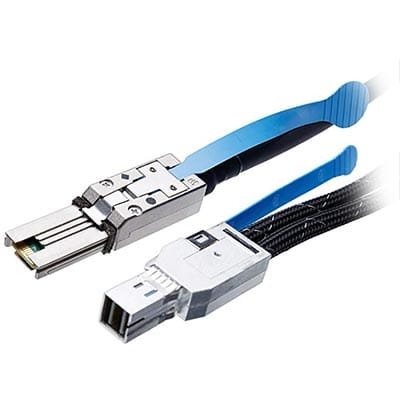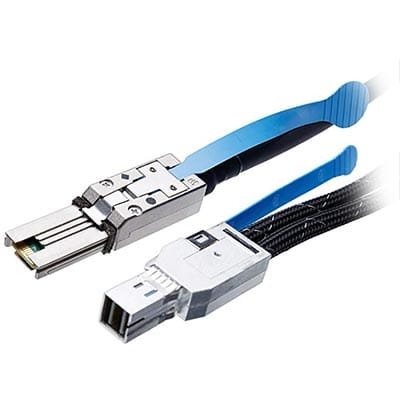 Feature number 5507, 4m Mini-SAS HD/Mini-SAS 1X Cable, enables attachment on a host with mini-SAS HD capability to a TS2900 (3572-S5H, S6H, and S7H), TS3100 (3573-L2U) or TS3200 (3573-L4U).
This is from a host with HD HBA and mini-SAS HD connector (SFF-8644) to a tape drive with an external mini-SAS connector (SFF-8088).
mini-SAS HD to mini-SAS cables for TS2900, TS3100, and TS3200
Primarily compatible with:
3572-S5H
3572-S6H
3572-S7H
3573-L2U
3573-L4U
To all of our existing clients over the past 10 years:
Thank you for your continued business. We will strive to provide you with the highest level of quality hardware at competitive prices. If you don't see it on our site, please email us and we will update you with pricing and availability.
To all of our new clients:
Thank you for your consideration and the opportunity to work with you on your hardware needs. We stand behind our product with solid warranties, we provide high quality customer service and we appreciate your business.
Pricing can be flexible to meet your project and budget needs.