5VHHG: Dell (Toshiba PX05SMB040Y) 2.5 inch 400GB 12Gbps SAS eMLC Enterprise Endurance SSD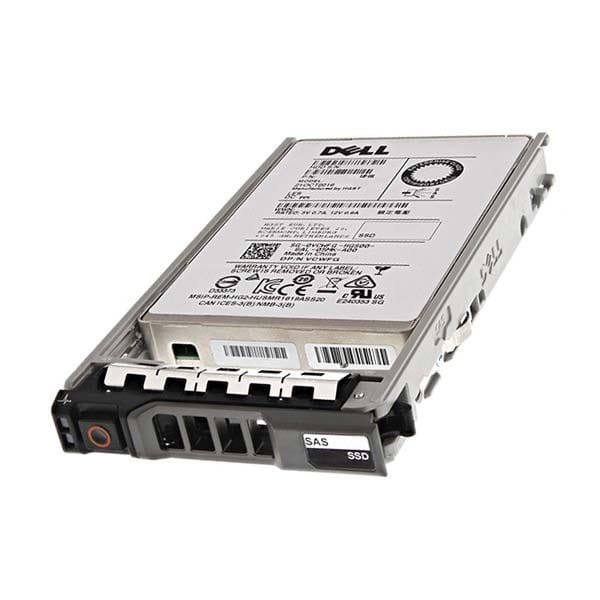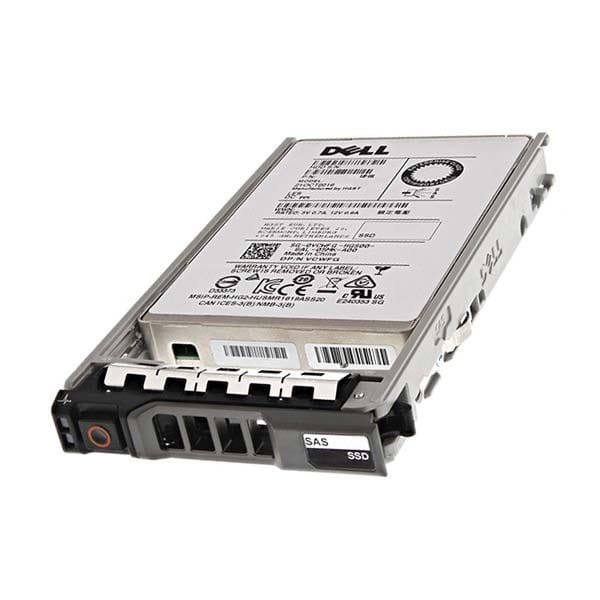 Description
Specifications
(Click here to contact us for full compatibility with your hardware.)
Looking for new or refubished Dell? We can help with either. Let us know!
Features for the Toshiba - Dell PX05SMB Series
- Up to 3.2TB Storage Capacity with Dual-Port 12.0 Gbit/s SAS Interface
- 270K IOPS random read (4K) performance
- 2.5-type Form-Factor, 15mm Z-Height
- 10 DWPD with 100% Random Write Workload
- Power-Loss-Protection and End-to-End Data Protection including T10 DIF
- Pin-3 Power Disable Support
- Sanitize Instant Erase (SIE) Option
- Self-Encrypting (SED) Option
- Self-Encrypting (SED), FIPS Certified Option
Compatible with
Dell PowerEdge T-Series
T630
Dell PowerEdge R-Series
R230
R330
R430
R530
R630
R730
R730xd
R930
Dell PowerEdge M-Series
M630
This drive is a genuine Dell 400GB eMLC SAS 2.5 inch 12Gb/s Write Intensive SSD for Enterprise Workloads, Hyperscale and Virtualized Environments, General online transaction processing (OLTP), E-commerce, and more.
To all of our existing clients over the past 10 years:
Thank you for your continued business. We will strive to provide you with the highest level of quality hardware at competitive prices. If you don't see it on our site, please email us and we will update you with pricing and availability.
To all of our new clients:
Thank you for your consideration and the opportunity to work with you on your hardware needs. We stand behind our product with solid warranties, we provide high quality customer service and we appreciate your business.
Pricing can be flexible to meet your project and budget needs.
| | |
| --- | --- |
| Specs for 5VHHG | |
| Manufacturer | Toshiba |
| Toshiba Part Number | PX05SMB040 |
| Dell Part Number | 5VHHG |
| Interface | SAS-3.0 |
| Formatted Capacity | 400 GB |
| Interface Speed | 12.0 Gbit/s |
| Memory Type | MLC |
| Sustained 64KiB Sequential Read | 1,900 MiB/s |
| Sustained 64KiB Sequential Write | 850 MiB/s |
| Sustained 4KiB Random Read | 270,000 IOPS |
| Sustained 4KiB Random Write | 90,000 IOPS |
| Allowable Voltage | 5 V plus or minus 7 percent - 12 V plus or minus 7 percent |
| Power Consumption | 3.2 W Typ. |
| MTTF | 2,000,000 hours |
| DWPD | 10 |
| Height | 15.0 mm + 0, - 0.5 mm |
| Width | 69.85 plus or minus 0.25 mm |
| Length | 100.45 mm Max. |
| Weight | 150 g Max. |
| Operating Temperature | 0 degrees C to 55 degrees C |
| Operating Humidity | 5 percent to 95 percent R.H. (No condensation) |
| Operating Vibration | 21.27 m/s2 { 2.17 Grms } ( 5 to 800 Hz ) |
| Operating Shock | 9,800 m/s2 { 1,000 G } ( 0.5 ms duration ) |