NR5PC: Dell PERC H830 PCI-Express 3.0 SAS Controller with 2GB NV Cache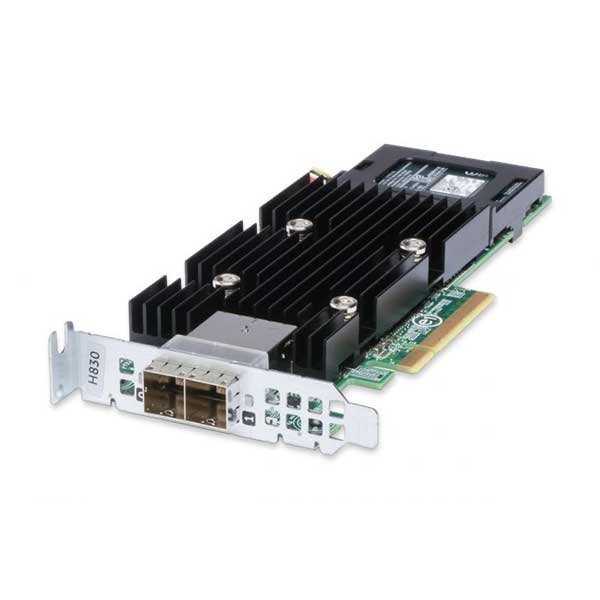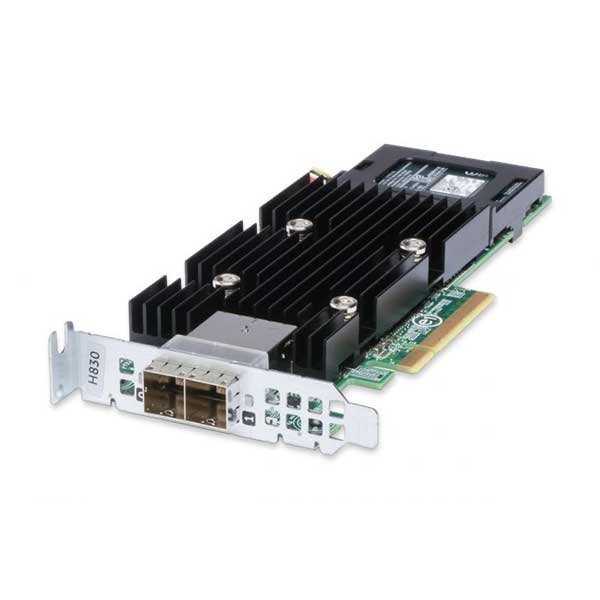 Description
Specifications
(Click here to contact us for full compatibility with your hardware.)
The PowerEdge RAID Controller (PERC) H830, with eight external ports, delivers two PowerPC processor cores and a 72-bit DDR3 interface that drives 2GB cache memory. This controller is ideal for configuring external storage enclosures with high-performance SAS SSDs and HDDs. The PERC H830 exploits the potential of 12Gbps SAS SSDs for excellent performance and enterprise class reliability.
Compatible With:
Poweredge FC630
Poweredge R230
Poweredge R330
Poweredge R430
Poweredge R530
Poweredge R630
Poweredge R730
Poweredge R730xd
Poweredge VRTX M520
Poweredge VRTX M62
Dell 12 Gbps SAS Serial Attached SCSI PCIe SFF-8643 (405-AAER - 25CKG - NR5PC - 463-0705) PowerEdge RAID Controller (PERC) Series 9
To all of our existing clients over the past 10 years:
Thank you for your continued business. We will strive to provide you with the highest level of quality hardware at competitive prices. If you don't see it on our site, please email us and we will update you with pricing and availability.
To all of our new clients:
Thank you for your consideration and the opportunity to work with you on your hardware needs. We stand behind our product with solid warranties, we provide high quality customer service and we appreciate your business.
Pricing can be flexible to meet your project and budget needs.
| | |
| --- | --- |
| NR5PC Specs: | |
| Dell Part Number | NR5PC |
| Alternate PN | 25CKG |
| | 405-AAER |
| | 463-0705 |
| Bus | PCIe 3.0 x 8 |
| Interface | 2 x SAS 12 Gb/s - 36 pin 4x Mini SAS HD (SFF-8643) |
| Transfer Rate | 1200 MBps |
| Buffer Size | 2GV Non-Volatile |
| Channel Qty | 8 |
| RAID Levels | RAID 0, RAID 1, RAID 5, RAID 6, RAID 10, RAID 50, RAID 60 |
| Max Devices | 255 |
| Dimensions | 6.6 in x 2.5 in |