3481G: Dell 200GB SSD SATA 2.5 inch 6G MLC Mixed Use Enterprise SSD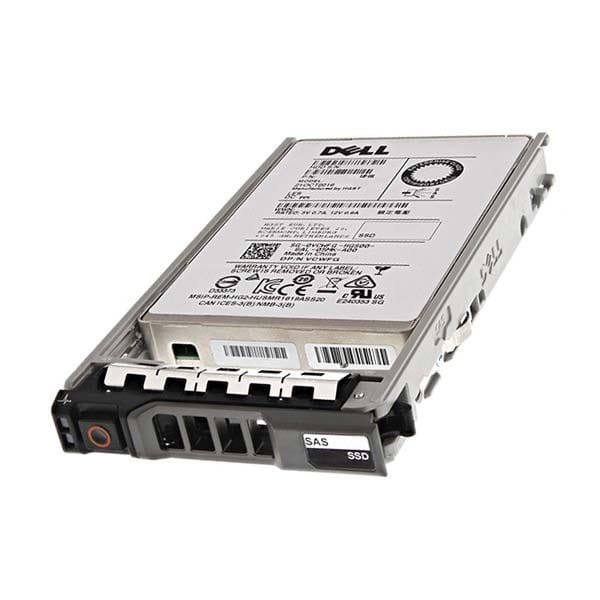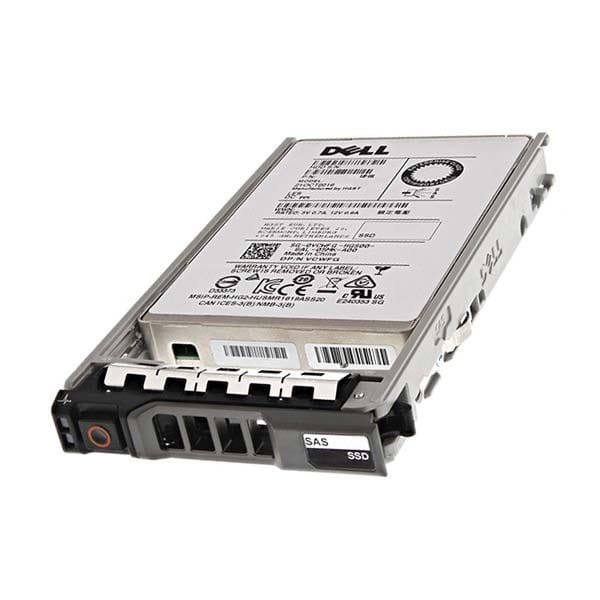 Description
Specifications
(Click here to contact us for full compatibility with your hardware.)
Looking for new or refubished Dell? We can help with either. Let us know!
Dell 200GB SATA Enterprise Class SSD with 2.5 SFF and 6Gbps Data Transfer. Classified as Mixed Use.
- Dell Part Number: 3481G
- Intel PN: SSDSC2BX200G4R
Compatible with: Just about anything that accepts 2.5 inch SSD
This drive is a genuine Dell Original-OEM Dell 200GB 2.5 inch SATA 6Gb/s Solid State Drive (Intel Part Number: SSDSC2BX200G4R - Intel DC S3610 Series)
To all of our existing clients over the past 10 years:
Thank you for your continued business. We will strive to provide you with the highest level of quality hardware at competitive prices. If you don't see it on our site, please email us and we will update you with pricing and availability.
To all of our new clients:
Thank you for your consideration and the opportunity to work with you on your hardware needs. We stand behind our product with solid warranties, we provide high quality customer service and we appreciate your business.
Pricing can be flexible to meet your project and budget needs.
| | |
| --- | --- |
| Specs for 3481G | |
| Manufacturer | Intel - Dell |
| Intel Part Number | SSDSC2BX200G4R |
| Dell Part Number | 3481G |
| Alt Part Number | 03481G |
| Sequential Read | 500 MB/s |
| Sequential Write | 365 MB/s |
| Random Read (100 percent Span) | 75000 IOPS |
| Random Write (100 percent Span) | 32000 IOPS |
| Latency - Read | 50 microseconds |
| Latency - Write | 65 microseconds |
| Power - Active | 4.4W |
| Power - Idle | 650mW |
| Vibration - Operating | 2.17 GRMS (5-700 Hz) |
| Vibration - Non-Operating | 3.13 GRMS (5-800 Hz) |
| Shock (Operating and Non-Operating) | 1,000 G/0.5 msec |
| Operating Temperature Range | 0 degrees C to 70 degrees C |
| Weight | 73.6 grams +/- 2 grams |
| Endurance Rating (Lifetime Writes) | 10 drive writes per day |
| Mean Time Between Failures (MTBF) | 2,000,000 Hours |
| Uncorrectable Bit Error Rate (UBER) | 1 sector per 1017 bits read |
| SSD Tech | Intel NAND Flash MLC |
| Capacity | 200 GB |
| Form Factor | 2.5 inch 7mm |
| Interface | SATA 3.0 6Gb/s |
| Lithography | 25 nm |
| Enhanced Power Loss Data Protection | Yes |
| Hardware Encryption | AES 256 bit |
| High Endurance Technology (HET) | Yes |
| Temperature Monitoring and Logging | Yes |
| End-to-End Data Protection | Yes |
| Intel Rapid Start Technology | Nope |