C06VX: Dell (SanDisk SDLTODKM-400G-5C20) 2.5 inch 400GB eMLC SAS SSD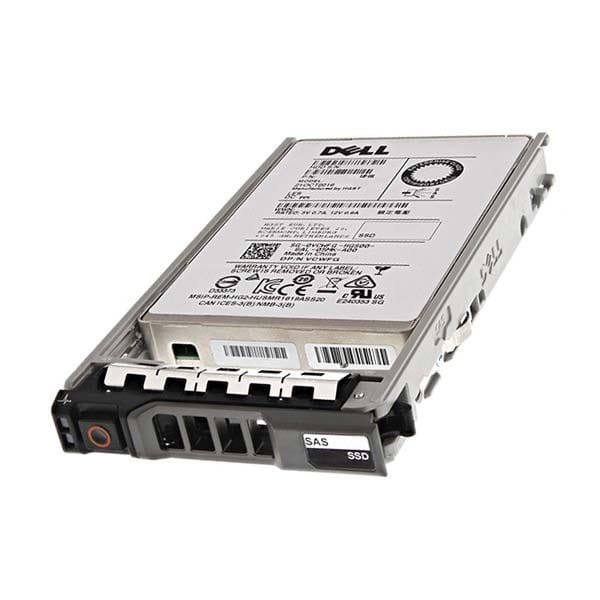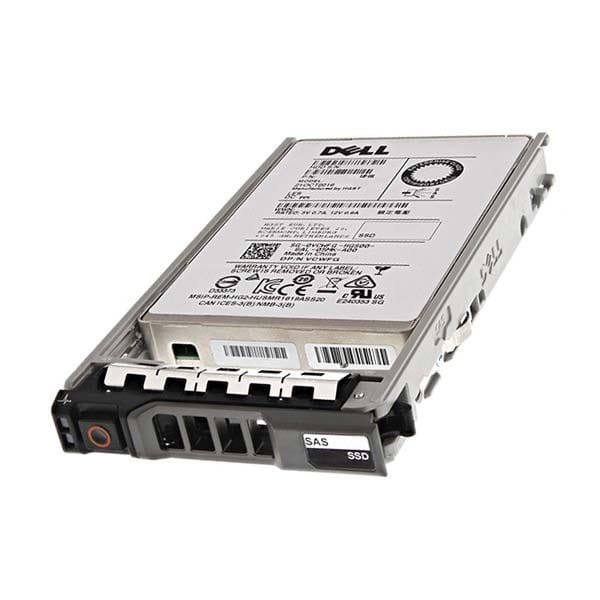 Description
Specifications
(Click here to contact us for full compatibility with your hardware.)
Looking for new or refubished Dell? We can help with either. Let us know!
This Dell drive is actually a SanDisk Lightning Ascend Gen. II SAS SSD. It offers superior reliability with high speed data transfer rates where quick access to data is essential. It has random read/write performance of up to 190K/80K IOPS and sequential read/write speed of up to 1000/600 MB/s1. These SSDs are designed for mixed-use applications with a typical workload comprised of a 70/30 read/write mix. This SSD offers 10 full drive writes per day (DWPD).
Compatible with Dell:
Poweredge M915
Poweredge R320
Poweredge R620
Poweredge R630
Poweredge R720
Poweredge R720XD
Poweredge R730
Poweredge R730XD
Poweredge R820
Poweredge R920
Poweredge R930
Poweredge T320
Poweredge T420
Poweredge T430
Poweredge T620
Poweredge T630
and just about anything that takes 2.5 inch SSDs
This drive is a genuine Dell C06VX (SanDisk SDLTODKM-400G-5C20) 400GB SAS Mix Use MLC 12GB/s 2.5-inch Hot-Pluggable Solid State Drive for Poweredge and more.
To all of our existing clients over the past 10 years:
Thank you for your continued business. We will strive to provide you with the highest level of quality hardware at competitive prices. If you don't see it on our site, please email us and we will update you with pricing and availability.
To all of our new clients:
Thank you for your consideration and the opportunity to work with you on your hardware needs. We stand behind our product with solid warranties, we provide high quality customer service and we appreciate your business.
Pricing can be flexible to meet your project and budget needs.
| | |
| --- | --- |
| C06VX Specs: | |
| Dell Part Number | C06VX |
| Sandisk PN | SDLTODKM-400G-5C20 |
| Interface | 12Gb/s SAS |
| Interface Ports | Dual full-duplex |
| Sequential Read/Write (MB/s) | Up to 980/600 |
| Random Read/Write (IOPS) (4K-single port) | Up to 195K/100K |
| Capacity | eMLC |
| Sector Sizes | 512, 520, 4K bytes/sector, T10-DIF 1, DIF 2 Support |
| Data Reliability (UBER) | less than 1 sector in 10 18 bits read |
| MTBF | 2.5 Million Hours |
| DWPD (Random Read) | 10 DWPD |
| Idle | 3.9W |
| Active (Typ) | 5.9W |
| Shock | 1000 g half-sine, 0.5 msec, 3 shocks along each axis, X, Y, Z, in each direction |
| Vibration | 2.17 g rms, 7-800 Hz |
| Operating Temperature | 0 degrees C to 60 degrees C |
| Storage Temperature | -40 degrees C to 85 degrees C |
| Humidity | 5 percent to 95 percent, non-condensing, relative humidity |
| Altitude | 5486.4 m [18,000 ft] |
| Length | 100.45 mm |
| Width | 70.1 mm |
| Height | 15.0 mm |
| Weight | 0.238 Kg |