K5P0T: Dell (Samsung MZ-7KM1T9N) 1.92TB 6Gbps 2.5 inch SFF MLC SATA SSD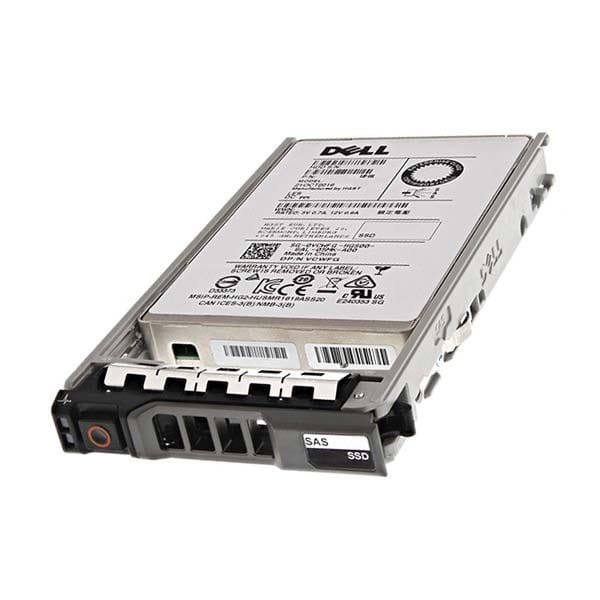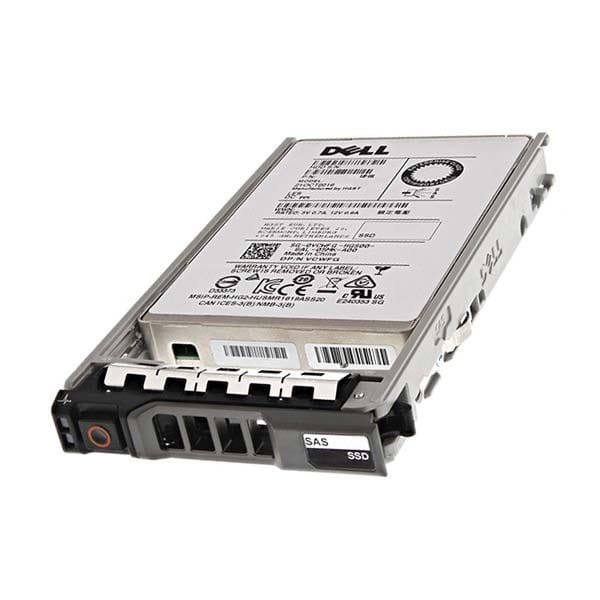 Description
Specifications
(Click here to contact us for full compatibility with your hardware.)
Looking for new or refubished Dell? We can help with either. Let us know!
With a higher level of endurance, the SATA 2.5-inch Dell - Samsung SM863a Solid State Drive (SSD) ideal for write-intensive applications such as servers for OLTP (online transaction processing),email and database, and more.
The SM863 is designed with Samsung V-NAND technology to provide more capacity, speed, endurance and power efficiency. As a result, the SM863a is optimal for 24/7 data center operations under heavy workloads.
It also delivers outstanding 4 KB random read/write IOPS of up to 95,000/28,000 along with low latency and a high level of QoS(Quality of Service), imperative for fast processing servers.
Compatible with Dell
Poweredge R230
Poweredge R330
Poweredge R430
Poweredge R630
Poweredge R730
Poweredge R730XD
Poweredge T330
Poweredge T430
Poweredge T440
Poweredge T630
Poweredge T640
and just about anything that takes a 2.5 inch drive!
This drive is a genuine Dell 1.92TB 6Gbs 2.5 inch SFF SATA Mixed-Use (MU) Endurance Hot-Plug Enterprise SSD (Solid State Drive)
To all of our existing clients over the past 10 years:
Thank you for your continued business. We will strive to provide you with the highest level of quality hardware at competitive prices. If you don't see it on our site, please email us and we will update you with pricing and availability.
To all of our new clients:
Thank you for your consideration and the opportunity to work with you on your hardware needs. We stand behind our product with solid warranties, we provide high quality customer service and we appreciate your business.
Pricing can be flexible to meet your project and budget needs.
| | |
| --- | --- |
| Specs for 70K80 | |
| Manufacturer | Samsung - Dell |
| Samsung Part Number | MZ-7KM1T9N |
| Dell Part Number | 70K80 |
| Alt Part Number | 070K80 |
| Interface | SATA 6Gb/s |
| Sequential Read/Write (MB/s) | Up to 530/460 MB/s |
| Random Read/Write (IOPS) | Up to 76K/14K IOPS |
| 15nm MLC User Capacities | 1.9TB / 1900GB |
| Data Reliability (BER) | 1 unrecoverable error in 10e18 read |
| MTBF | 2 Million Hours |
| Data Fall Recovery | FRAME Technology |
| Power Fail Recovery | Write cache immunity with in-flight data protection |
| Temperature Monitoring | S.M.A.R.T. warning with performance throttling |
| DWPD (Random/Workload) | 0.6 DWPD for 5 years |
| Power | 3.8W average sequential write |
| Power | 2.6W average sequential read |
| Idle | 1.6W RMS |
| Shock (operating) | 1000g at 1.0 msec, 1 shock along each axis, X, Y, Z, in each direction |
| Vibration (operating) | 3.22 g rms 5-1,000 Hz |
| Operating Temperature | 0 degrees C to 70 degrees C (internal) |
| Storage Temperature | -40 degrees C to 95 degrees C |
| Humidity | 5 percent to 95 percent, non-condensing, relative humidity |
| Altitude | -1,000 feet to 15,000 feet |
| Length | 100.2 mm |
| Width | 69.85 mm |
| Height | 7.17 mm |