086DD: Dell 1.92TB SSD SAS 2.5 inch 12G Read Intensive (MZILS1T9HEJH0D3)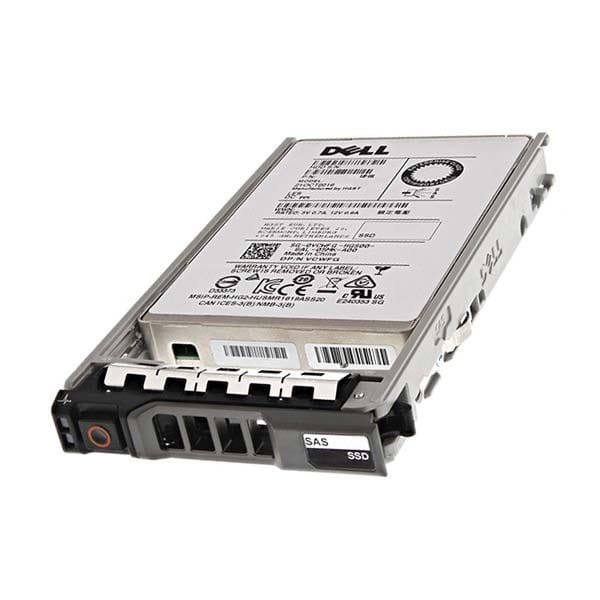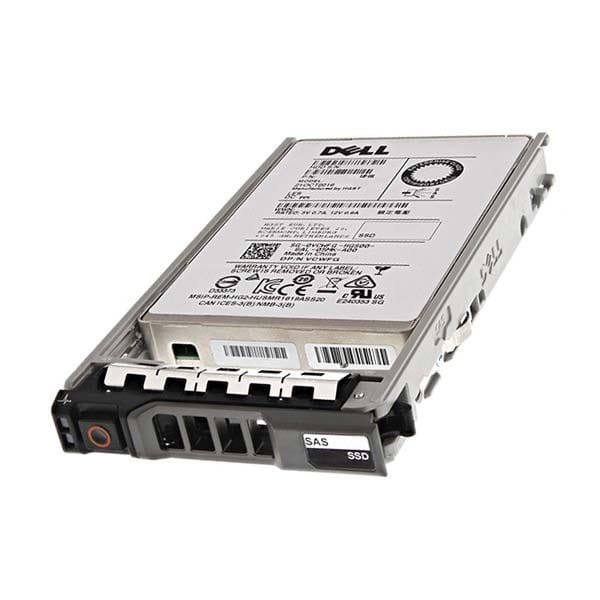 Description
Specifications
(Click here to contact us for full compatibility with your hardware.)
Looking for new or refubished Dell? We can help with either. Let us know!
Samsung Enterprise Solid State Drives (SSDs) offer Power-loss Protection which protects from loss of data due to sudden power loss by using a tantalum electrolytic capacitor built into the PM863 to safely and accurately copy and store user data written to the DRAM to the NAND flash memory. This is a Samsung PM863 series drive.
| | |
| --- | --- |
| Samsung PM1633a SSD Specs | |
| Form Factor | Internal 2.5 inch |
| Capacity | 480 GB, 960 GB, 1.92 TB, 3.84 TB, 7.68 TB, 15.36 TB |
| Host Interface | SAS 3.0 @ 12 Gb/s |
| MTBF | 2,000,000 hours |
| Power Consumption | (Active/Idle) 11 W / 4.5 W |
| Endurance | 1 DWPD for 5 Years |
| UBER | 1 in 1017 |
| Random Read IOPS (4KB) | Up to 200,000 IOPS |
| Random Write IOPS (4KB) | Up to 35,000 IOPS |
| Sequential Read (128KB) | Up to 1,250 MB/s |
| Sequential Write (128KB) | Up to 1,250 MB/s |
| Physical Dimensions | 70 x 100 x 15 mm |
| Weight | 140 grams |
Compatible with Dell:
Powervault MD3200
Powervault MD3200I
Powervault MD3220
Powervault MD3220I
Powervault MD3260
Powervault MD3260I
Powervault MD3400
Powervault MD3420
Powervault MD3460
Powervault MD3600F
Powervault MD3600I
Powervault MD3620F
Powervault MD3620I
Powervault MD3660F
Powervault MD3660I
Powervault MD3800F
Powervault MD3800I
Powervault MD3820F
Powervault MD3820I
Powervault MD3860F
Powervault MD3860I
This drive is a genuine Dell Enterprise 086DD (Samsung PM1633a Series MZILS1T9HEJH0D3) 2.5inch Small Form Factor (SFF) 1.92TB SSD 12Gbs Serial Attached SCSI (SAS) Solid State Drive (SSD)
To all of our existing clients over the past 10 years:
Thank you for your continued business. We will strive to provide you with the highest level of quality hardware at competitive prices. If you don't see it on our site, please email us and we will update you with pricing and availability.
To all of our new clients:
Thank you for your consideration and the opportunity to work with you on your hardware needs. We stand behind our product with solid warranties, we provide high quality customer service and we appreciate your business.
Pricing can be flexible to meet your project and budget needs.
| | |
| --- | --- |
| Manufacturer | Dell-Samsung |
| Dell Part Number | 086DD |
| Samsung PN | MZILS1T9HEJH0D3 |
| Capacity | 1.92TB |
| Interface Types | SATA 3 12Gbs |
| Form Factor | Internal 2.5 inch SFF |
| Sector Size | 512 / 512e |
| Sustained Throughput | 520 - 480 |
| SSD Type | MLC |
| SSD Use Type | Enterprise Read Intensive |
| MTBF | 2000000 |
| Sequential Read | Max 1250 MB/s |
| Sequential Write | Max 1250 MB/s |
| Random Read | Max 200000 IOPS |
| Random Write | Max 35,000 IOPS |
| Latency Read | |
| Latency Write | |
| Power Active | |
| Power Idle | |