GDJ3J: Dell PERC H330 Mini Mono RAID Controller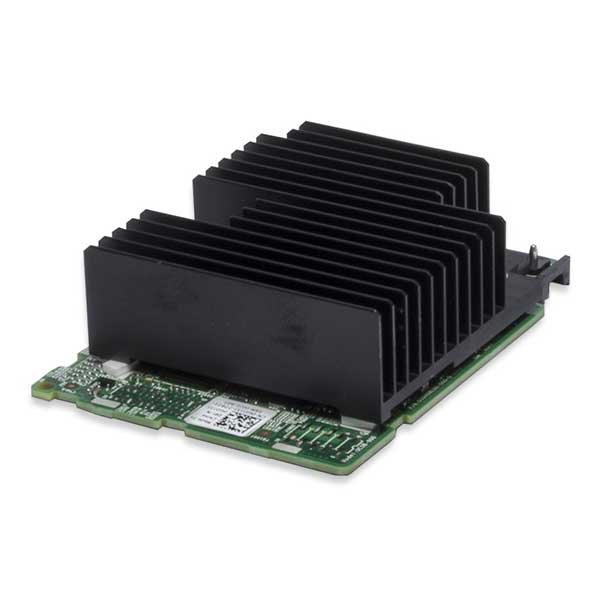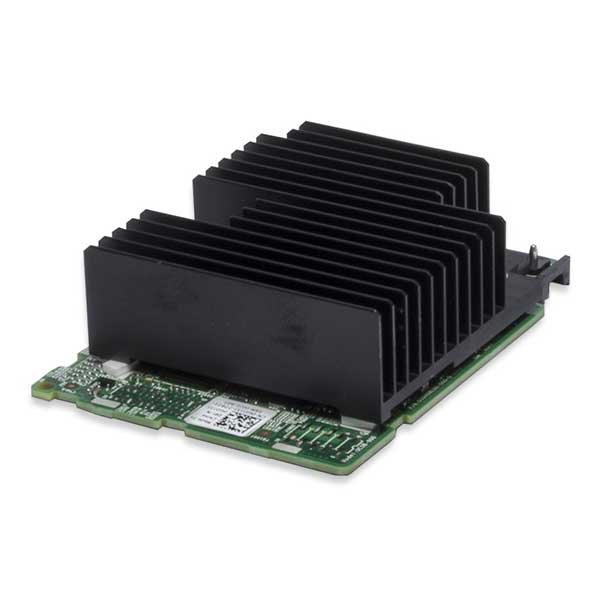 Description
Specifications
(Click here to contact us for full compatibility with your hardware.)
The PERC H330 controller offers a solution that includes essential RAID levels and support for non-RAID (pass-through) configuration options.
The card connects to SATA and SAS hard disk drives, and solid state drives, to optimize cost and performance. Physical disk power management (Dimmer Switch) tech offers extra cost savings by managing power consumption for idle, unconfigured and configured drives.
| | |
| --- | --- |
| Compatible with | |
| Dell Poweredge | R430 |
| | R530 |
| | R630 |
| | R640 |
| | R730 |
| | R730XD |
| | R740 |
| | R6415 |
| | R7415 |
Eight-port 12Gbps PCI Express RAID controller supporting 3Gbps, 6Gbps and 12Gbps SAS, and 3Gbps and 6Gb/s SATA hard-disk or solid-state drives.
To all of our existing clients over the past 10 years:
Thank you for your continued business. We will strive to provide you with the highest level of quality hardware at competitive prices. If you don't see it on our site, please email us and we will update you with pricing and availability.
To all of our new clients:
Thank you for your consideration and the opportunity to work with you on your hardware needs. We stand behind our product with solid warranties, we provide high quality customer service and we appreciate your business.
Pricing can be flexible to meet your project and budget needs.
| | |
| --- | --- |
| GDJ3J Specs: | |
| Dimensions | 6.6 in x 2.5 in (low profile) |
| Connections | Two x4 internal mini-SAS HD SFF8644 |
| Max physical devices | Non-RAID: up to 128 |
| | RAID 0: 32 per volume |
| | RAID 1: 2 per volume plus hot spare |
| | RAID 5: 32 per volume |
| | RAID 10: 32 per volume |
| | RAID 50: 32 per volume |
| Host bus type | 8-lane, PCI Express 3.0 compliant |
| Data transfer rates | Up to 12Gb/s per port |
| SAS controller | LSI SAS3008 |
| RAID and data protection | RAID levels 0, 1, 51 |
| | RAID spans 10, 501 |
| | Selectable logical drive as boot drive Consistency check |
| | Support for TRIM/UNMAP commands for SAS/SATA SSDs Native command queuing |
| | Staggered spin-up for SATA drives Hot-plug support |
| | Global hot-spare support |
| | Online Capacity Expansion (OCE) Online RAID Level Migration (RLM) |
| | Automatic rebuild of hot-spare drives; Auto resume during array rebuild; Greater than 2TB logical drive support |
| | Soft bad block management Error recovery support |
| | S.M.A.R.T. support |
| | Physical disk power management (Dimmer Switch) |
| | 4K Native Sector Support |
| RAID management | CTRL-R |
| | Dell OpenManage Storage Services |
| | PERC CLI |
| PCI card type | 3.3V add-in card |
| LED indicators | Activity/Fault per x4 port: Heartbeat |