728629-B21: HPE DDR4 32 GB DIMM 288-pin 2133 MHz / PC4-17000 CL15 1.2 V registered ECC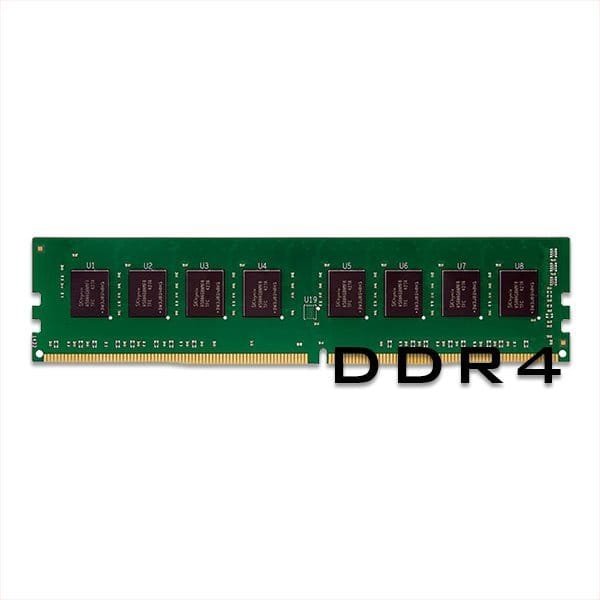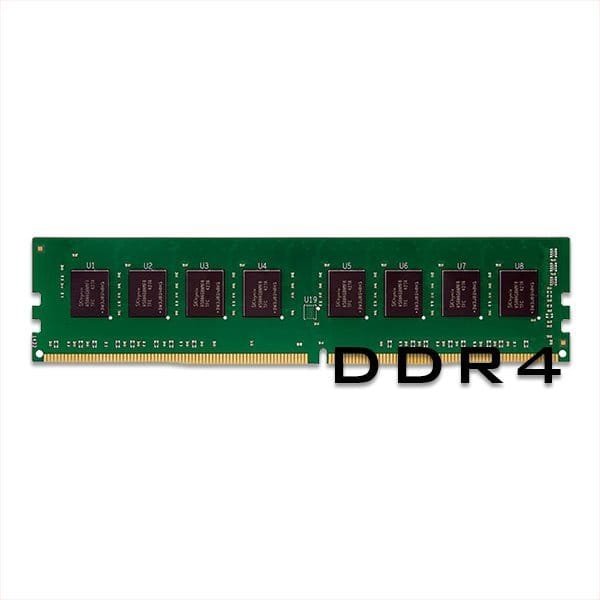 Description
Specifications
HPE memory gives you the same high quality, reliability, and confidence that comes with your HPE server.
The extensive testing of HPE ensures that this memory is completely compatible with and optimized for HPE servers.
Option Part Number: 728629-B21
Spare Part Number: 774175-001
Assembly Part Number: 752370-091
HPE SmartMemory brings you no hassle and excellent quality memory options for your servers.
It has passed multiple qualification and testing processes to ensure the best quality and performance and compatibility of your memory purchase.
This testing process ensures that this HPE memory is totally compatible with and ready for HPE servers.
HPE SmartMemory unique tech brings features available only with Hewlett Packard Enterprise servers.
This HPE 728629-B21 is a guaranteed genuine HP product.
To all of our existing clients over the past 10 years:
Thank you for your continued business. We will strive to provide you with the highest level of quality hardware at competitive prices. If you don't see it on our site, please email us and we will update you with pricing and availability.
To all of our new clients:
Thank you for your consideration and the opportunity to work with you on your hardware needs. We stand behind our product with solid warranties, we provide high quality customer service and we appreciate your business.
Pricing can be flexible to meet your project and budget needs.
| | |
| --- | --- |
| Capacity | 32 GB |
| HPE Part Number | 728629-B21 |
| HPE Alternate PN | 752370-091 |
| Type | DRAM |
| Technology | DDR4 SDRAM |
| Form Factor | DIMM 288-pin |
| Speed | 2133 MHz (PC4-17000) |
| Latency Timings | CL15 (15-15-15) |
| Data Integrity Check | ECC |
| Features | Dual rank, registered |
| Chips Organization | X4 |
| Voltage | 1.2 V |
| UPC | 4514953621787 - 0887758468494 |
| Compatibility | HPE Apollo 4520 Gen9 |
| | HPE ProLiant BL460c Gen9 |
| | BL460c Gen9 Base |
| | BL460c Gen9 Entry |
| | BL460c Gen9 Performance |
| | BL660c Gen9 |
| | DL120 Gen9 |
| | DL120 Gen9 Entry |
| | DL160 Gen9 |
| | DL160 Gen9 Base |
| | DL160 Gen9 Entry |
| | DL160 Gen9 Performance |
| | DL180 Gen9 |
| | DL180 Gen9 Base |
| | DL180 Gen9 Entry |
| | DL180 Gen9 Storage |
| | DL360 Gen9 |
| | DL360 Gen9 Base |
| | DL360 Gen9 CMS |
| | DL360 Gen9 Entry |
| | DL360 Gen9 Performance |
| | DL380 Gen9 |
| | DL380 Gen9 Base |
| | DL380 Gen9 Entry |
| | DL380 Gen9 High Performance |
| | DL380 Gen9 Performance |
| | DL380z Gen9 |
| | DL388 Gen9 |
| | DL388 Gen9 Base |
| | DL560 Gen9 |
| | DL560 Gen9 Base |
| | DL560 Gen9 Entry |
| | DL560 Gen9 Performance |
| | DL580 Gen9 |
| | DL580 Gen9 SAP HANA Scale-out Base Configuration |
| | DL580 Gen9 SAP HANA Scale-up Base Configuration |
| | DL60 Gen9 |
| | DL60 Gen9 Base |
| | DL60 Gen9 Entry |
| | DL80 Gen9 |
| | DL80 Gen9 Base |
| | DL80 Gen9 Entry |
| | ML110 Gen9 |
| | ML110 Gen9 Base |
| | ML110 Gen9 Entry |
| | ML150 Gen9 |
| | ML150 Gen9 Base |
| | ML150 Gen9 Entry |
| | ML150 Gen9 Performance |
| | ML350 Gen9 |
| | ML350 Gen9 Base |
| | ML350 Gen9 Entry |
| | ML350 Gen9 Performance |
| | WS460c Gen9 |
| | WS460c Gen9 Graphics |
| | WS460c Gen9 Graphics Expansion |
| | XL170r Gen9 |
| | XL190r Gen9 |
| | XL230a Gen9 |
| | XL230a Gen9 Compute Tray |
| | XL230a Gen9 Compute Tray (12G) |
| | XL230a Gen9 Compute Tray (6G) |
| | XL230a Gen9 NHP Compute Tray (12G) |
| | XL250a Gen9 |
| | XL250a Gen9 Accelerator Tray |
| | XL450 Gen9 |
| | XL730f Gen9 |
| | XL740f Gen9 |
| | XL750f Gen9 |
| | HPE StoreEasy 3850 Gateway Single Node |