IBM Storwize V7000 2076-212 Expansion Enclosure - Gen1 - 3.5-inch drives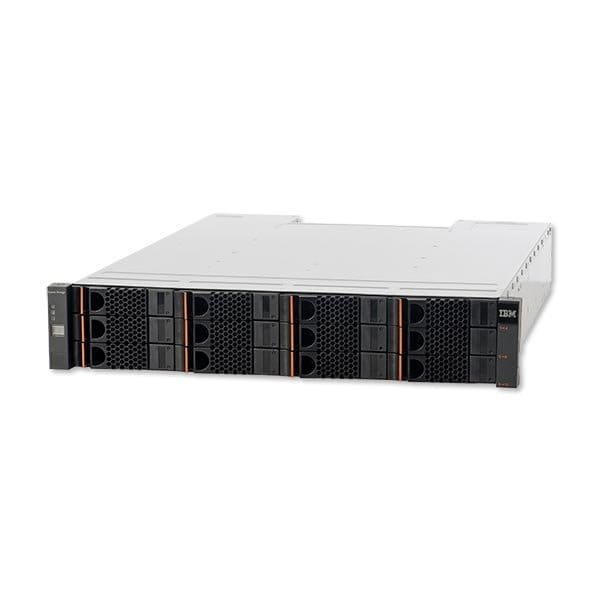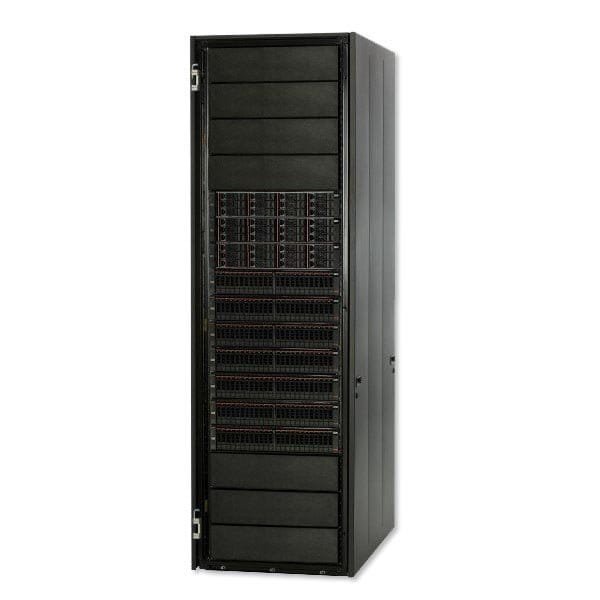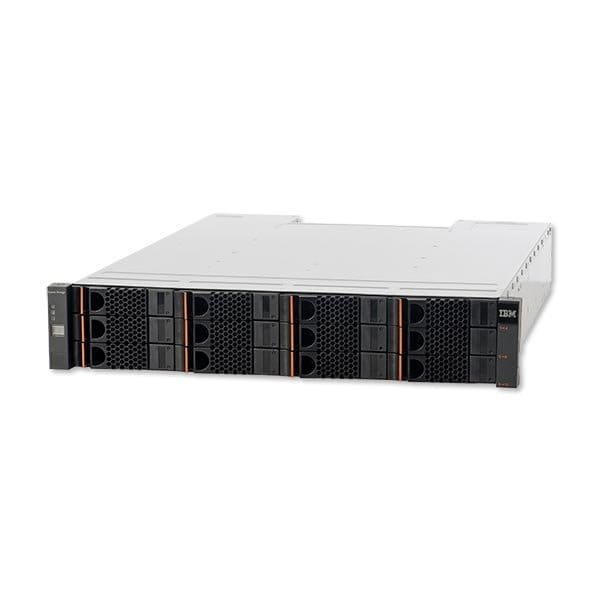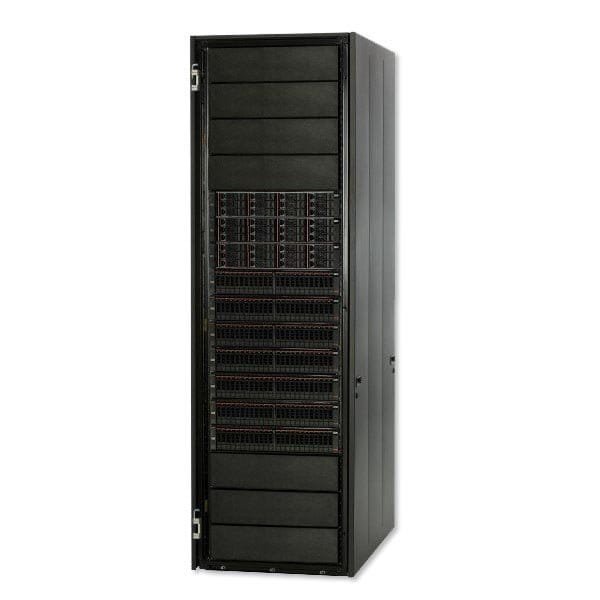 Description
Specifications
IBM Storwize V7000 Model:
2076-212
The IBM 2076-212 Storwize V7000 Gen1 Expansion Enclosure is in a 2U rack-mount form factor. It accepts 3.5 inch LFF drives and can hold up to 12 of them. 2076-212 includes dual-switched 6 Gbps Environmental service modules (ESMs), and dual power supplies with cooling components.
This model provides one IBM Gen1 Storwize V7000 expansion enclosure for 3.5-inch drives - HDD, SSD, NL or mix
IBM Storwize V7000 was originally developed from Enterprise Level tech, but targeted at mid-range buyers.
Now that they have been on the market for a while, pricing has come down to Small Business levels, as well.
One enclosure maxes out at 12 or 24 drives (HDD or SSD) and can be expanded to 240 drives with additional enclosures.
The V7000 supports RAID 0, 1, 5, 6, and 10 and SAN-attached 8 Gbps Fibre Channel (FC) host connectivity (and 1 GbE iSCSI host connectivity).
It also offers a complete set of SAN Volume Controller functions including FlashCopy, RemoteCopy, VDisk Mirroring, thin provisioning, and an easy to use web-based user interface.
To all of our existing clients over the past 10 years:
Thank you for your continued business. We will strive to provide you with the highest level of quality hardware at competitive prices. If you don't see it on our site, please email us and we will update you with pricing and availability.
To all of our new clients:
Thank you for your consideration and the opportunity to work with you on your hardware needs. We stand behind our product with solid warranties, we provide high quality customer service and we appreciate your business.
Pricing can be flexible to meet your project and budget needs.
| | |
| --- | --- |
| Specs | IBM Storwize V7000 2076-212 |
| RAID Levels | Handled by control enclosure |
| Connectivity | 8 Gbps Fibre Channel (FC) host connectivity |
| | 10 Gigabit Ethernet (GbE) |
| | Gigabit iSCSI host connectivity |
| Control or Expansion | Expansion |
| Drive Form Factor | 3.5 inch LFF |
| Maximum Drive Quantity | 12 (per enclosure) |
| IBM Easy Tier | Handled by control enclosure |
| Hot Swap | Yes |
| Power Redundancy | Dual power and cooling |
| Battery Backup | Handled by control enclosure |
| Dimensions | 19x24.8x3.5 |
| Weight Empty | 37.6 pounds |
| Weight Full | 59.8 pounds |
| V7000 Generation | One |