5TFDD: Dell 600Gb SAS 10000 RPM 6 GBps 2.5 inch SFF HDD For PowerEdge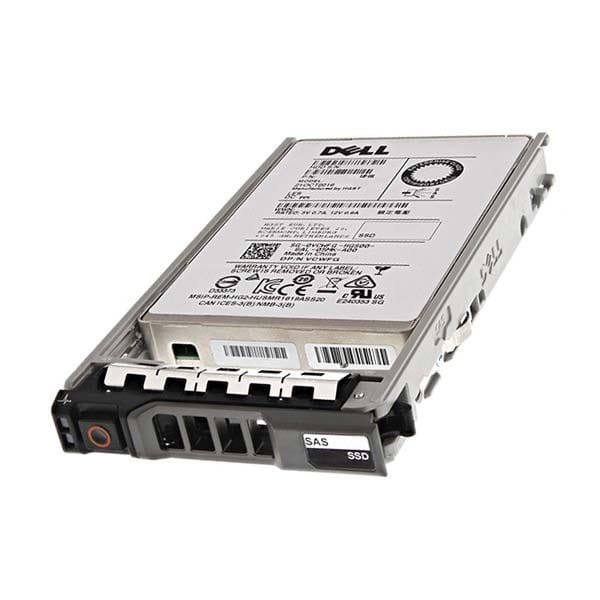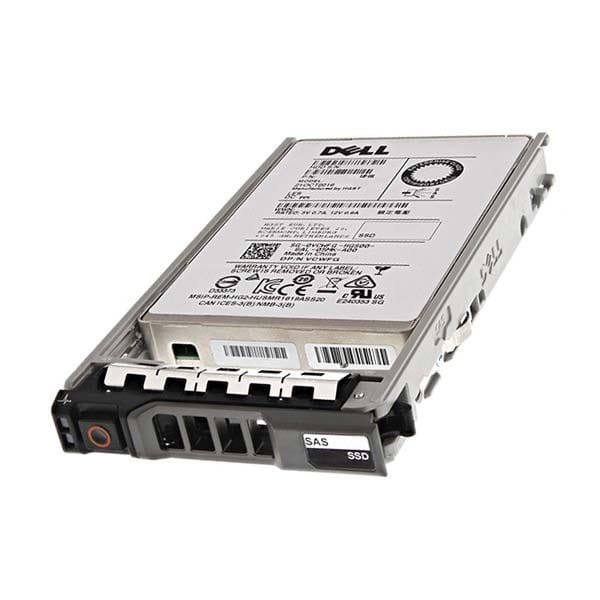 Description
Specifications
(Click here to contact us for full compatibility with your hardware.)
Looking for new or refubished Dell? We can help with either. Let us know!
What is a Dell Enterprise Hard Drive?
Dell puts its enterprise hard drives and solid state drives through a serious validation process before they are ever considered as acceptable for the PowerEdge server portfolio. Only the drives that can meet exact specifications for performance, duty cycles, Mean Time Between Failure (MTBF) and HDD rotational vibration necessary for an enterprise-level environment are accepted.
Dell provides an online firmware update capability via the Dell Update Package (DUP). The DUP process translates to less downtime due to firmware maintenance updates.
Compatible with Dell:
Poweredge C5220
Poweredge C6105
Poweredge C6145
Poweredge C6220
Poweredge C6220 LI
Poweredge FC620
Poweredge M600
Poweredge M610
Poweredge M610x
Poweredge M620
Poweredge M710
Poweredge M710HD
Poweredge M910
Poweredge M915
Poweredge R210 LI
Poweredge R220
Poweredge R410
Poweredge R415
Poweredge R510
Poweredge R515
Poweredge R520
Poweredge R610
Poweredge R620
Poweredge R710
Poweredge R715
Poweredge R720
Poweredge R810
Poweredge R815
Poweredge R820
Poweredge R905
Poweredge R910
Poweredge T110 LI
Poweredge T310
Poweredge T320
Poweredge T610
Poweredge T620
Poweredge T710
Poweredge Vrtx
Powervault Md1220
Powervault Md3200
Powervault Md3660F
Precision Workstation T3600
Precision Workstation T3610
Precision Workstation T5610
Precision Workstation T7610
Precision Workstations T5810
Precision Workstations T7810
Precision Workstations T7910
This drive is a genuine Dell 5TFDD 600GB 10000 RPM 2.5 inch Small Form Factor (SFF) Serial Attached SCSI (SAS) 6Gbps Hot-Swap Enterprise Internal Hard Drive for PowerEdge and PowerVault Server
To all of our existing clients over the past 10 years:
Thank you for your continued business. We will strive to provide you with the highest level of quality hardware at competitive prices. If you don't see it on our site, please email us and we will update you with pricing and availability.
To all of our new clients:
Thank you for your consideration and the opportunity to work with you on your hardware needs. We stand behind our product with solid warranties, we provide high quality customer service and we appreciate your business.
Pricing can be flexible to meet your project and budget needs.
| | |
| --- | --- |
| 5TFDD Specs | |
| Dell Part Number | 5TFDD |
| Toshiba PN | AL13SEB600 |
| Storage Capacity | 600 GB |
| Spindle Speed | 10000 RPM |
| Interface | SAS - Serial Attached SCSI |
| Type | HDD |
| Form Factor | Internal 2.5 inch SFF |
| Data Transfer Speed | 6 GB/S |
| Cache | 32 MB |
| Seek Time | 4.49 MS |