0FYFW: Dell 1.92TB SSD SAS Read Intensive 2.5 inch 12GBs for Gen13-14 PowerEdge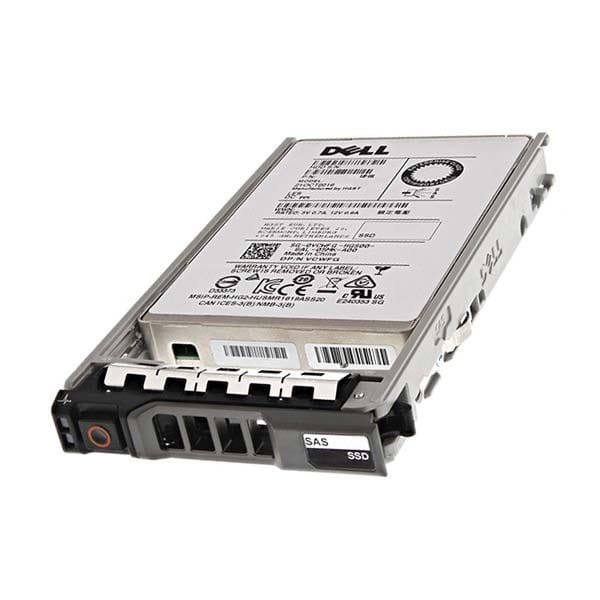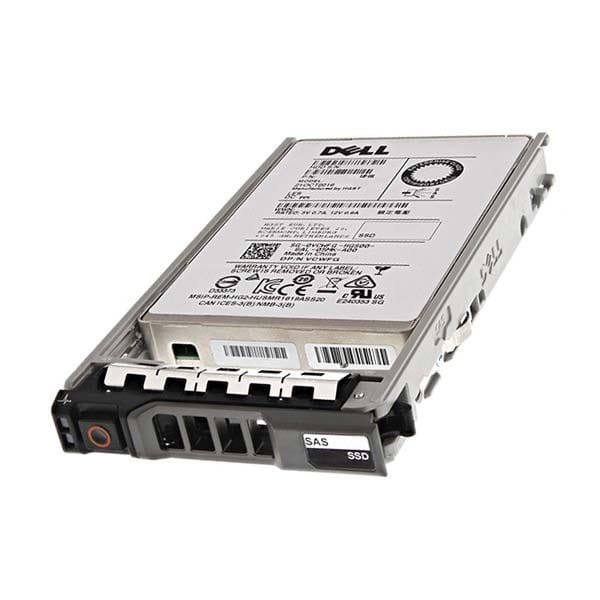 A one-time price of
$0.00
will be added to your order.
Description
Specifications
(Click here to contact us for full compatibility with your hardware.)
Looking for new or refubished Dell? We can help with either. Let us know!
The Toshiba - Dell PX05SR Series is designed for read-intensive application workloads including web servers, data warehousing, media streaming and VOD and offers large capacities up to 3.84TB with 12.0 Gbit/s SAS interface. The series 270K IOPS sustained random read performance and 1,400 - 1,800 MB/s sequential read performance helps read-intensive application workloads to realize superior results and assists organizations in minimizing total cost of ownership while maintaining high performance, reliability and endurance for maximum scalability. Optimized for applications demanding 1 Drive Writes Per Day (DWPD), the family is equipped with unique customer-tunable feature allowing optimization for maximum performance or power efficiency. Additional features include power-loss protection and full data path protection. Each model supports pin-3 power disable for improved enclosure services control over storage media. Self-encrypting drive options with instant secure erase are also available.
Compatible with Dell
Poweredge C4130
Poweredge C6320
Poweredge C6400
Poweredge FC630
Poweredge FC830
Poweredge M520
Poweredge M620
Poweredge M630
Poweredge M630
Poweredge M820
Poweredge M830
Poweredge M830
Poweredge M910
Poweredge R320
Poweredge R420
Poweredge R420XR
Poweredge R515
Poweredge R520
Poweredge R620
Poweredge R630
Poweredge R640
Poweredge R6415
Poweredge R715
Poweredge R720
Poweredge R720XD
Poweredge R730
Poweredge R730XD
Poweredge R740
Poweredge R740XD
Poweredge R7415
Poweredge R7425
Poweredge R815
Poweredge R820
Poweredge R830
Poweredge R840
Poweredge R920
Poweredge R930
Poweredge R940
Poweredge R940XA
Poweredge T320
Poweredge T420
Poweredge T620
Poweredge T630
Poweredge VRTX
and more!
This drive is a genuine Dell 1.92TB 12Gbs 2.5 inch SFF SAS (Serial Attached SCSI) Read-Intensive (RI) Endurance Multi-Level Cell (eMLC) Hot-Plug Dell SSD For Poweredge and more.
To all of our existing clients over the past 10 years:
Thank you for your continued business. We will strive to provide you with the highest level of quality hardware at competitive prices. If you don't see it on our site, please email us and we will update you with pricing and availability.
To all of our new clients:
Thank you for your consideration and the opportunity to work with you on your hardware needs. We stand behind our product with solid warranties, we provide high quality customer service and we appreciate your business.
Pricing can be flexible to meet your project and budget needs.
| | |
| --- | --- |
| Specs for 0FYFW | |
| Manufacturer | Toshiba - Dell |
| Toshiba Part Number | px05srb192 |
| Dell Part Number | 0FYFW |
| Interface | SAS-12.0 |
| Memory Type | MLC |
| Formatted Capacity | 1920GB |
| Sustained 64KiB Sequential Read | 1,800 MiB/s |
| Sustained 64KiB Sequential Write | 850 MiB/s |
| Sustained 4KiB Random Read | 270,000 IOPS |
| Sustained 4KiB Random Write | 25,000 IOPS |
| MTTF | 2,000,000 hours |
| DWPD | 1 |
| Power Consumption (Operating) | 3.2W Typ. |
| Height | 15.0 mm +0 , -0.5 mm |
| Width | 69.85 plus or minus 0.25 mm |
| Length | 100.45 mm Max. |
| Weight | 150 g Max. |
| Temperature (Operating) | 0 to 55 degrees C |
| Relative Humidity ( Operating ) | 5 to 95 percent R.H. |
| Vibration (Operating) | 21.27 m/s {2.17 Grms} (100 to 800 Hz) |
| Shock (Operating) | 9.8 km/s {1,000 G} (0.5 msec) |